Mrs from Thailand was crowned the first ever Mrs Tourism Queen Mother 2019 from the 3rd edition

Apipapha Jankaew bested twenty-five other international delegates from all over the world to win the prestigious pageant title for married women and single mothers.
Other winners are Mrs. Philippines Giselle Legaspi Barrion – Mrs. Tourism Universe 2019, Mrs. Taiwan Melodee Chen Mrs. Tourism World 2019, Mrs. South Africa Rozanne Theresa Wang – Mrs. Tourism International 2019, Mrs. Bangladesh Farhana Ayshe – Mrs. Tourism Globe 2019 and Mrs. Laos Malaythong Sirisak – Mrs. Tourism Earth 2019. Apipapha was also named Darling of the Press during the media presentation of the candidates a week before the finals.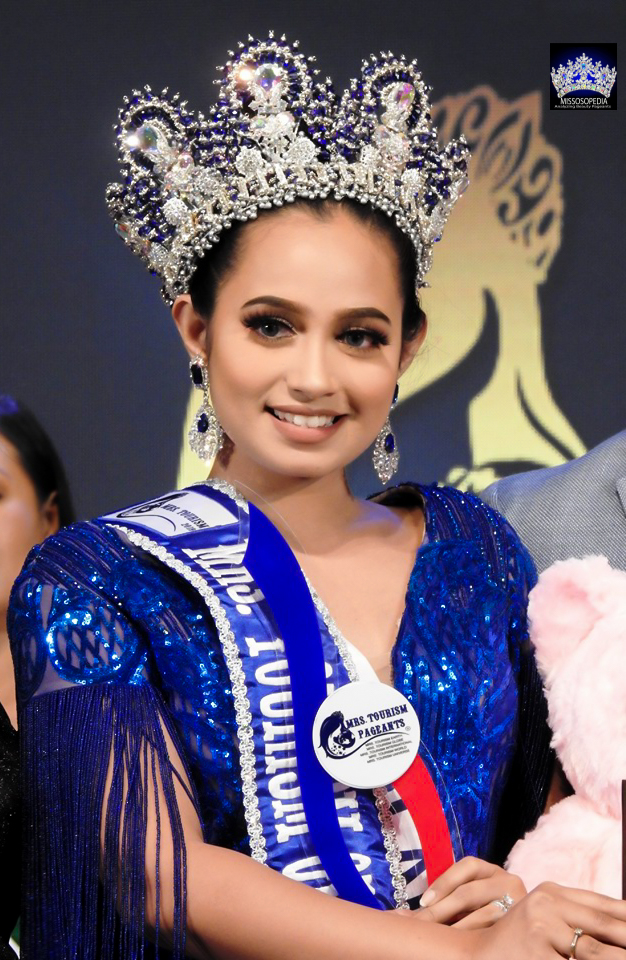 The program were hosted by former beauty queen Kristine Caballero Aplal and Mr. Onin Mas. Judges includes movie actress and beauty queens Alma Concepcion and Patricia Javier, Mrs. Universe Philipones 2019 Charo Laude and former Mrs. Tourism International/TV host Dr. Risa Caldoza. The newly crowned queens will be the face and voice of the pageant's advocacy to stop racial discrimination while at the same time promote her own personal social platform. As such, each winner will be tagged as "The Mother Who Cares for the World".
Produced by MegaStar Production with Mother of All Pageants Mr. Ovette Ricalde as Chairman and Jeffrey Caballero , Mrs. Tourism pageant 2019 is one of the4 most sought after and prestigious beauty pageant for married women and single mothers in the whole world.
Here is the full result
Mrs Tourism Queen Mother 2019 – Thailand
Mrs Tourism Universe 2019 – Philippines
Mrs Tourism World 2019 – Taiwan
Mrs Tourism International 2019 – South Aftica
Mrs Tourism Globe 2019 – Bangladesh
Mrs Tourism Earth 2019 – Laos

(