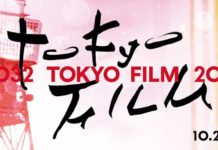 The Tokyo International Film Festival 2019 will take place October 28th to November 5th in Japan .
Calling all Beautiful and Talented Ladies of Negros Occidental between 18 to 23 years and at least 5 feet 4 inches tall. Be the...
Mister Model Worldwide will be held on Delhi this year December 2018 Here is the date arrival and the Gala night ! 16th December 2018- Arrival 22nd...