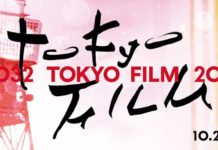 The Tokyo International Film Festival 2019 will take place October 28th to November 5th in Japan .
Luxury Brand Model Awards Global Fashion Week 2020 International world final pageant for top models & kids models who are working in the field all...
The 11th Little Champ International 2020 has just completed at Thimi Banquet, Bhaktapur.Morning Glory Entertainment h as been organising Little Champ International 2020 yearly...